The maximum responsible of Rock Pocket Games, Ivan Moen, thinks that the new hardware Sony will facilitate the adaptation of games to the platform thanks to its great power.
PlayStation 5 and Xbox Series X are just around the corner. 2020 promises to be a great year for hardware with the launch of the new consoles, and both Sony and Microsoft are willing to put all the meat on the spit so that the developers can design games in the future on these platforms. Now is Ivan Moen, ceo of Rock Pocket Games, makers of Moons of Madness –they announced its delay to march-, the who has confirmed to GamingBolt potential PS5-face to make work easier for developers.
About PS5 and its features
"I Think that controls or triggers haptic add a lot to an experience," explained Moen. "But I also think that it is something that will become very subjective for different players, and also it depends how you use the game," says the manager. "But in general, I think that the potential to add to an experience is very high," explained in relation to the controls and triggers, haptic to be implemented by the potential DualShock 5, just today we knew most on the basis of a patent. But beyond the features that we all know –although Sony hinted at more-, Moen melts in praise in relation to the CPU of the new machines, based in AMD Zen 2, an aspect that is considered will be an enormous leap forward with respect to the current generation.
Video: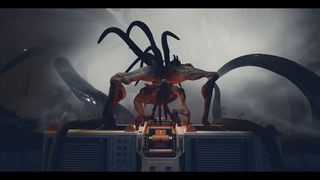 "This is probably a question for developers who work with engines, Unreal, but for us it means we can do more before the game with the limitations of the CPU," explained Moen. "For example, ports to consoles, of course, should be much more fluid, since the hardware of the current generation is quite slow, and come close to the features that displays the current hardware of the PC helps a lot. But this is, of course, something limited in time, because the gap between PC and consoles will grow rapidly", he concluded.
"ports to consoles should be much more fluid, since the hardware of the current generation is quite slow"
how far will the power of the PlayStation 5? Is to soon to tell, but today, watch lucy one of the first games confirmed for PS5, Godfall, and a few days ago, knew more of the capabilities of 4K and 8K of the system, that will serve of base for new Sony tvs.
Vandal
PS5: fathers of the Moons of Madness believe that the better CPU will help the programmers
Source: english
January 20, 2020