Red Dead Redemption 2 for the PC has an error very similar to the computer version of Dark Souls 2 that makes at most fps let's play more difficult it is to control the metabolism of Arthur.
The PC version of Red Dead Redemption 2 is giving a lot to talk about during the last few weeks, both for its power graph as its full photo mode and, something worse, for your technical issues between the PC players that are suffering from some errors of performance and failures, in many cases, are caused by the Rockstar Games Launcher. However, the last of these errors have little or nothing to do with the client of Rockstar as it is related to an error at the time of creating the game that makes the players with fps rates higher to have a clear disadvantage to playable level with respect to those who play less frames per second.
According to the reports of various media such as Gamesport, the players of Red Dead Redemption 2 are finding a bug that causes if you play at fps rates above 30 that was the original game notice as Arthur gets tired faster, you have to eat more frequently and, in short, is more difficult for the player to manage the health of the protagonist appropriately, having to stop more frequently to rest or to eat more food or drinks.
Photo by Sergey Zolkin from UnsplashWell, Xf...

What is Inat Tv Pro?Inat Tv Pro APK for Andr...

The cryptocurrency market has exploded in po...
Jimmyoneshot, a well-known user of Reddit that detected a similar problem with the wear of the weapons in Dark Souls 2, has decided to make several tests with the sandbox Rockstar, by testing on the rates of frame 30 to 160 fps. Behind them, Jimmy is totally convinced that the metabolism of Arthur is directly related to the fps that gives rise to experiencing this strange phenomenon.
that Is to say, that as the game goes faster on some computers, the metabolism of Arthur to be linked to the frame rate speeds causing a disadvantage to playable level that, at least the os type, considered to be an error of bulk on the part of Rockstar. In addition, other players have also ensured that the rate of frames not only affects metabolism but also the cycles of day or night, and the changes in the weather are much more abrupt and rapid when we play more frames per second.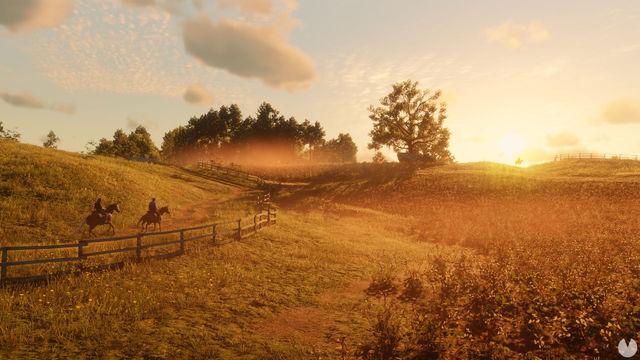 For the moment, Rockstar has not made any statement on this ruling even if we take into account the good pace of updating the game since its launch is likely that sooner rather than later end up releasing a patch to fix it.
Dark Souls 2 suffered a similar error with the wear and tear of arms
As I say, this failure of Red Dead Redemption 2 is very reminiscent of a similar bug with the PC version of Dark Souls 2 that was causing players who played more fps to look at her as their arms wore out faster by putting also the most difficult things during combat. This problem affected the PC players for more than a year until Bandai Namco and From Software were able to put an end to it with a patch for the game.
Red Dead Redemption 2 for the PC has a problem that is damaging to the players with more FPS