It will cost 249 euros and will include a command.
Samsung Electronics has announced that the next February 20 will be launched in Spain Samsung Gear VR , virtual reality accessory Samsung Galaxy Note 4 developed by the creators of Oculus Rift.
This device screen uses 5.7 Quad-inch HD Super AMOLED of that Galaxy Note 4 and is intended only for mobile use, so a direct competitor of Oculus Rift and Project Morpheus would not be considered.
We remind that if you are thinking of acquiring it has a href="https://milkvr.com/#/" video platform on which we can download different clips to test the capabilities of the device.
will have a price of $ 249 , and will include a command to play.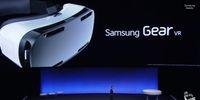 Samsung Gear VR comes to Spain on February 20
Source: english
February 13, 2015