we did Not expect Sony to launch any phone at this point of the season, but what is certain is that he has done and has caught the vast majority of foreign media by surprise. The arrival of the Xperia 1 to Japan, his native country, has not been in solitary. The japanese have placed a new phone as a squire, a sort of smaller version on the screen of the Xperia 10 which receives the name of Sony Xperia Ace.
Ace, a name that reminds of Samsung attached to a mobile from Sony, and that means the arrival of a new smartphone with a power similar to the Xperia 10 but with a different design. Here we do not have screens, extra-long, but we return to an already classic model 5-inch panel 18:9. A strange decision, but that curdles in a new release.
we tell You what more offers the terminal that, for now, is put up for sale solely and exclusively in Japan.
technical Sheet of the Sony Xperia Ace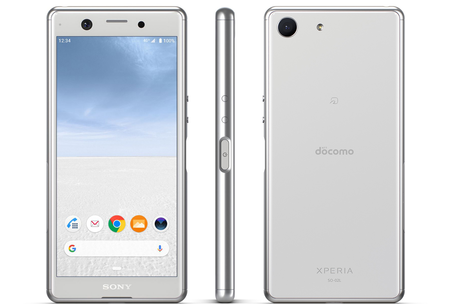 Sony Xperia Ace

Screen

5-inch LCD
FullHD+ to 2,160 x 1,080
Look 18:9
Triluminos for mobile

Processor

Snapdragon 630 2.2 GHz
GPU Adreno 508

Versions

4GB/64GB
MicroSD up to 512GB

Cameras in the rear

12-megapixel f/1.8
Exmor R
Stabilization hybrid OIS+EIS
LED Flash

front Camera

8 megapixels

Software

Android 9 Foot
Xperia Launcher

Dimensions and weight

140 x 67 x 9,3 mm
154 grams

Battery

2.700 mAh
fast Load

Connectivity and sound

4G
WiFi 5
Bluetooth 5
USB type C
GPS + GLONASS
Jack 3.5 mm

Other

fingerprint Reader side
Protection-IPX5/IPX8

Price

48,600 yen or 395 euros
Looks like a Xperia 10 Lite but it is not
In fact, it is more like a Xperia 10 Lite that does not exist, or that yes, we can be built with the arrival of this Sony Xperia Ace, that reduces the screen and the battery, remove a rear camera and add a GB of extra RAM to the set. A sort of brother strange that you put the sale in Japan and don't know if it will be a mirror of the international. Will have to wait.
we Said that the screen is reduced and is thus, because of the 6-inch 21:9 for the Xperia 10 we turn to a panel of 5-inch with aspect 18:9, without notch or cuts of any kind. A panel with FullHD resolution+ which takes the pixels to 2.160 x 1080 with Triluminos Display for mobile, trademark of the house.
For the processor, Sony has opted again for the Snapdragon 630 running at 2.2 GHz, with the GPU Adreno 508 lending a hand in the graphic section and with a bundle of memories unique. We will have 4GB RAM and 64GB internal storage. Yes, expandable thanks to a microSD that can hold up to 512GB of additional.
We got the cameras and we come up with another downgrade, because we went from two cameras in the rear to just one. A sensor Exmor R signed by Sony's own us offers a 12-megapixel lens with f/1.8, and that has stabilization hybrid. This means that we will have both electronic and optical, EIS+OIS. Also, of course, LED flash. the In the front, 8 megapixel without a lot more data, located in the top frame on the screen.
This new Sony Xperia Ace comes with a battery of 2.700 mAh with quick charge Quick Charge 3.0, with a fingerprint reader on the side and with a few measures really compact for what you see to get to the shops today: 140 x 67 x 9.3 mm and only 154 grams. In connectivity have 4G, WiFi 5, Bluetooth 5, GPS and USB type-C, in addition to the headset jack on the top frame. And yes, we will have protection against dust and water, although official data are not very accurate as they speak of IPX5 and IPX8. We suppose that they refer to IP58.
Versions and prices of the Sony Xperia Ace
As we have already said on a couple of occasions, the Sony Xperia Ace is put up for sale in Japan and by now there is news that it's going to leave the country. We will be there in color purple, in white and in black color and in its single version with 4GB and 64GB. We show you the price below.
Sony Xperia Ace 4GB/64GB: 48.600 yen or 395 euros.
Via | Sony Japan
we Also recommend
Sony Xperia 10 Plus: now with dual camera and a large screen stretched 6.5 inches
Sony Xperia 1: new name, camera, triple screen and 21:9 for the new flagship of the japanese
The Sony Xperia 10 bet everything on the screen 21:9 and the multimedia section
–
The news Sony Xperia Ace: the resurrection of the mobile 5-inch that is put in circulation in Japan was originally published in Xataka Android by Samuel Fernandez .

Xataka Android
Sony Xperia Ace: the resurrection of the mobile 5-inch that is put in circulation in Japan
Source: english
May 16, 2019