We continue our review of the games based on the work of Akira Toriyama.
Dragon Ball FighterZ was one of the big announcements of the past E3, and after its warm reception in Vandal we want to celebrate it with the Summer Dragon Ball, a review of the most important games based on the manga by Akira Toriyama, which we will make from July 1 to August 31,.
Today I talk about a new game, and these are the titles that I've talked about so far:
Dragon Ball Z: Budokai (2002)
Dragon Ball Z: Ultimate Battle 22 (1995)
Dragon Ball Z: Super Butoden (1993)
Dragon Ball Z: Budokai Tenkaichi (1995)
Dragon Ball: Dragon Daihikyō (1986)
Dragon Ball GT: Final Bout (1997)
Dragon Ball Z: Sagas (2005)
Dragon Ball: Raging Blast (2009)
Dragon Ball Z: L'appel du Destin (1993)
Dragon Ball: Shenlong no Nazo/Dragon Ball: Le Secret du Dragon (1986)
Dragon Ball Z arcade (1993)
Dragon Ball Z: Shin Butōden (1995)
The game Dragon Ball today is probably one that more sighs of desire have been generated in our country. While in Europe we had to suffer the nonsense of Dragon Ball Z: Ultimate Battle 22, the magazines of the time (mid 90's) couldn't stop talk of a title called Dragon Ball Z: Shin Butoden for the Sega Saturn that was good for all that missed the PlayStation game, offering great graphics, a great template of characters (which, incidentally, was the same as that of Ultimate Battle 22) and a gameplay that is inherited and enhanced the Super Butoden.
unfortunately, the time passed and in the end never came to us, so that we were not able to enjoy their honeys (unless we want to leave a fortune on importing it), although that has not prevented that many have been able to test it and it has become one of the titles most dear and most valued by the fans.
Since then, that this is so is not something fortuitous, as it was not only a great game of Dragon Ball, but also knew how to be a good fighting game. As we have said does nothing, the title is taken from what is seen in the Super Butoden of Super Nintendo for us to ponder on gameplay, I collected all their keys playable.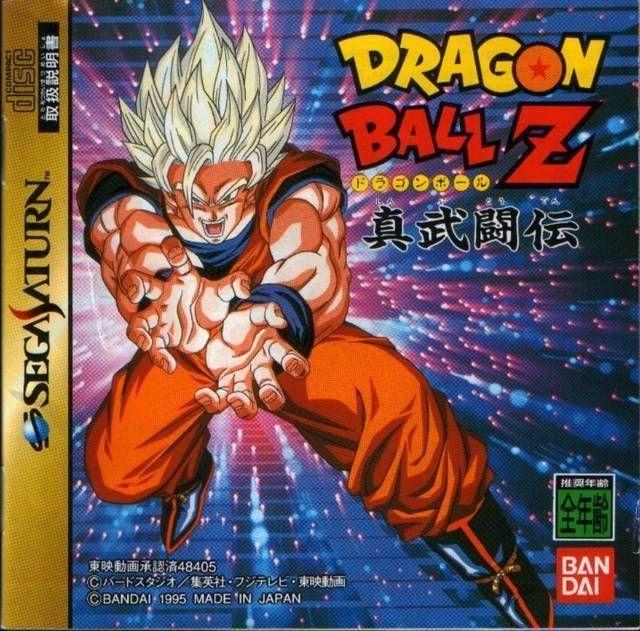 this way, we could fight both in air and on the ground, recharge Ki, away from our opponent thanks to the screen game and throwing powerful techniques of all kinds to finish off our rivals. All the while we were doing different movements of attack from both melee and from a distance, although there were hardly any chances to make combos.
To all this we have to add new types of attacks and movements that made it more deep and rich gameplay, although some of them simply helped increase the spectacle of the fighting. Among them stands out the possibility of sending to our enemy to fund the stage for a powerful blow, causing a change of perspective and plane that helped to reinforce the feeling of being in a scenario three-dimensional and with volume, although it really was not so.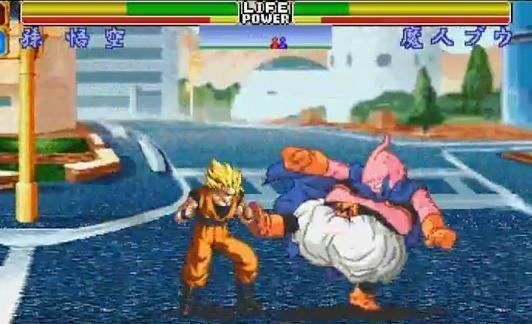 The template of characters was also quite good and provided us with 27 characters of all ages of Dragon Ball, even including the version prince of Goku, and the selection of modes, nor was left behind, starting with a Story Mode classic where you relive the saga of the Cell (although the presentation could have been a little more elaborate), the imperative Mode Tournament for eight players, the Versus of all life, fighting in teams of five against five (an entire novelty at that time for a game of the series), and a curious mode starring Mr. Satan in the that we had to help this charismatic character to earn money through bets, and may even interfere during battles from the back of the stage to help the fighter for which we have wagered.
Graphically few tapes you could get, since that the sprites of the characters were a true last, and they were animated really well, leading to some exchange of blows fluid and dynamic. The scenarios were also very well-crafted and were easily recognizable by any fan of the series, although the negative part of the put the special techniques, whose recreations were not all so spectacular that you would expect for the console in which we were playing. As for the sound, noting that it had a great and extensive soundtrack that encouraged them to perfection every fight.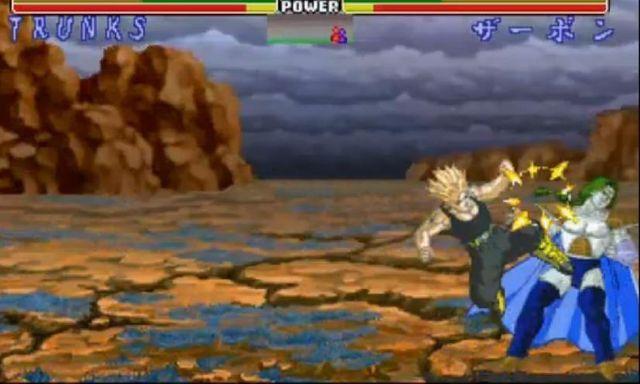 If we had to complain about something of this Shin Butoden probably would how small were their scenarios, as they hardly left us space to get away from the opponent, so that in the end, almost always we had just finished fighting body to body, something that made him lose certain strategic factor, and we subtracted too much importance to the movements of ranged attack, because the starting screen is barely used to last a few seconds, a defect aggravated by the obstacles that they had some battle-fields, with which it was virtually impossible to enjoy the persecution and the runaways.
despite the latter taking account of all virtues, Dragon Ball Z: Shin Butoden was a great game that will not let you regret for not have been able to enjoy in your time with an edition of the west, since it is one of the best exponents has left us the series in terms of fighting 2D.
Summer of Dragon Ball: Dragon Ball Z Shin Butōden
Source: english
July 12, 2017