CARLES RULL
'The Invitation' for director Karyn Kusaman, was voted best film of the Festival of Sitges.
'The Final Girls' 'Bone Tomahawk', 'Turbo Kid', 'I Am a Hero "or" The new New Testament' have been among the most awarded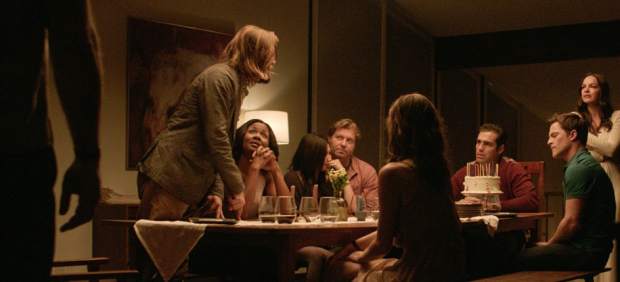 independent production The Invitation , the director Karyn Kusama has been named best film section of the great competition by the jury of this edition, the 48th, the Sitges Festival. A tense, claustrophobic thriller compared with another cult science-fiction low cost as was Coherence .
Karyn Kusama previously performed more commercial films like Aeon Flux or Jennifer's Body , with Megan Fox, and The Invitation emphasized since its first screening as one of the favorites to gain one of the great prizes of the festival.
As spokesmen of the jury, the director Javier Ruiz href="http://www.imdb.com/name/nm1027519/" Caldera and actor Carlos Areces href="https://es.wikipedia.org/wiki/Carlos_Areces" assured that although each juror had his film Favorite had sought consensus. "It's the most coherent and the more I was hooked from beginning to end. At least he was among the first two or three of each," said Areces.
Between rest of the resume, Joel Edgerton has been named best actor with the thriller The Gift ; and the young girl, Pily Groyne best actress by Belgian The new New Testament , and on our screens since last Friday. He has also won the Silver Méliès for Best European production and the special prize of the volunteers who work at the event.
Among the most awarded, also the western Bone Tomahawk , with Best Director to S. Craig Zahler and critical; Turbo Kid ?? two awards and the Youth Jury ?? music; The Final Girls best screenplay awarded the Special Jury Prize and the Japanese zombie I Am a Hero best visual effects and Audience Award by popular vote
Among the other winning. Demon of the late polcaco Marcin Wrona Director, Best Cinematography ; The Survivalist Citizen Kane Award for new talent, awarded by critics
In parallel to the official selections fantastic, best Latin American film. like ; the rape and revenge thriller Bound of Vengeance , best film of the Midnight X-Treme section; Veteran best Asian production; rotten Link in Panorama; or the action of SPL2: A Time for coonsequences and Slow West ?? ?? also already in cinemas IN ORBIT section.
The animated feature Anomalisa , written and co-directed by Charlie Kaufman emerged as the best in the Noves Visions One section.
The American 'The Invitation' is crowned in Sitges
Source: english
October 17, 2015