Go to the stores to be logged and to try to overcome the record time.
The demo Super Mario Odyssey available in stores (it has not been released for all users via the eShop) is attracting the attention of the players specialized in speed-runs, that is to say, in racing against the clock to finish games in the shortest possible time.
Video: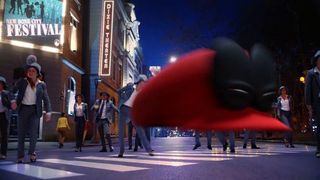 The demo of the stores is limited to 10 minutes and users competitive have not been slow to realize that may be an interesting test of your skills.
Well, on YouTube they have started to arise multiple videos of players who have recorded their games in the shops trying to overcome the challenge of the demo in the shortest time of the demo. One of the first marked ua time in 7 minutes, and 10 seconds.
of course, that mark was not slow in being whipped and the record in these times is set in 5 minutes, 28 seconds and 5 tenths with a game held on the 12th October by the player Jacob Babione.
Not it seems that Nintendo going to release the demo in the eShop, so this challenge will be very likely to be limited to stores, until the demo is finally withdrawn from the same.
Super Mario Odyssey will launch around the world on October 27, exclusively for Nintendo Switch.
The demo of Super Mario Odyssey attracts speedrunners
Source: english
October 14, 2017