Motion Twin confirms that the game will come out first in smartphones and tablets from Apple, announcing also a future version of Android.
Motion-Twin has announced the launch of its famous indie Dead Cells iPhone and iPad this summer. The conversion will Playdigious, experts in these topics, and with great experience in mobile platforms. The videogame, which will arrive in a few months, it will cost 9,99 eur and you will receive a port it also on Android still no date.
Action-style metroidvania in a game designed for smartphones
Dead Cells is a game of 2D action and platform with maps very large, in which players will be able to get lost and explore at your leisure, finding secrets, new weapons, artifacts and skills with which to improve our character. The idea of the study is to bet on this concept classic, but at the same time, to add structure and elements of a roguelike.
Video: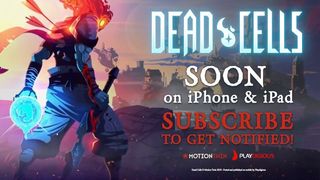 The version for iPhone and iPad you will need your own interface, two game modes -the original and autogolpeado-, possibility of distribution of buttons, sizes and touch controls and will include support MFi for external controllers wireless.
The iPhone and iPad version will have its own interface, two game modes and support for wireless controllers
"It's a game so big, with so many contents, so well designed and studied, with a gameplay that is as addictive and with an audiovisual section is so attractive that it is impossible to tire of it, becoming automatically in one of our favorite games of this year. a must that you should not let escape", os we have in our analysis.
The famous indie Dead Cells will arrive to iOS devices this summer
Source: english
May 7, 2019