343i has confirmed via Twitter.
343 Industries has confirmed through his Twitter account that the new update to Xbox Halo 5: Guardians allow players save more content on the Forge mode. In this way, users will have the ability to store up to one hundred maps and variations game instead of the forty that had to date.

We've just deployed an update to Increase the amount of Halo 5 Map & amp; Variants Game That You can save each from 40 to 100 each. Forge on & mdash!; Halo (Halo) January 7, 2016
The mode Forge , introduced in Halo 3 , allows users to modify existing levels and maps , create new or customize hundreds of settings in the form of rules, options and game modes .
Halo 5: Guardians is for sale exclusively for Xbox One , offering an adventure in which we will follow the footsteps of two other Spartans teams (one led by the Master Chief and the other by Locke) and new multiplayer game modes, among which includes War Zone, the largest and most ambitious of the series to date
Video.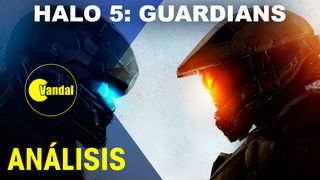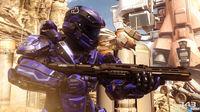 The new update of Halo 5: Guardians can increase the storage capacity in the Forge mode
Source: english
January 10, 2016