The game will be updated with various improvements of features and graphics, in addition to mode without virtual reality.
The action game for PS VR The Persistence launched last summer, and since then has received new features, modes, and other improvements. Now Firesprite Games announces the Complete Edition, which "will become in the next free update for everyone who owns the game, and, for the first time, with this update is you can play The Persistence in what we now call 'flat screen tvs'".
Video: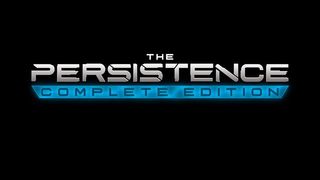 "take The Persistence to the screens without VR, a lot more people will have the opportunity to discover the terror of the space in this unique combination of elements of rogue and terror of science-fiction. If you want to test your skills in front of your screen HD or HDR in 4K, all you need is the Complete Edition", says the study.
in Addition to improvements in playability and graphics, will now offer 4K resolution at 60 frames per second on PlayStation 4 Pro and 1080p at 60 frames per second on PlayStation 4. "It has worked in a enhanced lighting and particle effects to enhance the atmospheric environment of the tv", in addition to motion blur and chromatic aberration.
The free update to is close to being completed.

The Persistence will have a complete edition and you will be able to play without PS VR
Source: english
May 16, 2019