Communication Workers of America, and Game Workers Unite, to merge in a new campaign that seeks to strengthen the rights of the game developers and creators of technology.
The two major unions in the technology sector and the world of video games in north America have started bargaining to merge into a single one and thus strengthen the rights of workers who operate in the major companies of the sector. The new campaign, born under the name of Campaign to Organize Digital Employees (CODE), seeks to unify the unions Communication Workers of America (CWA), and Game Workers Unite (GWU), under the same framework.
Two new organizers, and an objective: to strengthen the rights of workers
The new union, that do not want to reveal how much money you have received to become a single entity to the newspaper THE Times, yes it has been confirmed that will be a new organization and a series of objectives more clear and concise of the face to defend to the employees who work in the tech industry and of video games. Among the new visible faces of this movement for labor rights in north America, is one of the founders of Game Workers Unite, Emma Kinema.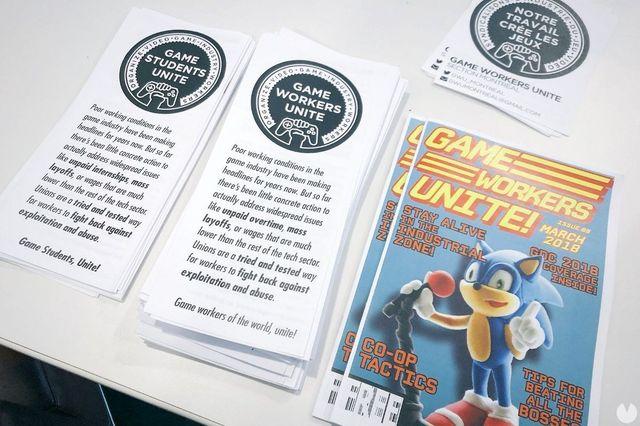 "we Believe that workers are stronger when they are together under the umbrella of a single union, so that the existing disciplines in the field of technology can not confront each other, none of this is good for the workers", explained the own Kinema at the quoted newspaper. "I think that in games and technology, the industrial model unified is the best option", he adds. In fact, the new organism is born with a series of challenges looming on the horizon. The technology industry and the video game, in constant expansion and growth has been relentless with the workers and the professionals within it. In the past few years, developers of video games have been annotated and made public by their harsh conditions, with schedules without regular, workload enormous and practices of exploitation known as crunch to finish the games that should be getting spot to the market.
"We believe that workers are stronger when they are together under the umbrella of a single union,"
In recent years, we have attended to problems and cases in the media, as experienced in Telltale Games, with appalling working conditions that led to the study responsible for The Walking Dead to close and restructure for their abusive practices. It was also sounded the dismissal of more than 800 employees of Activision Blizzard at the beginning of 2019 due to a restructuring of the company. After the launch of Red Dead Redemption 2, employees and professionals of Rockstar complained and denounced the working hours of more than 100 hours, and in Riot Games, creators of the successful League of Legends, cases were reported of harassment and exploitation, and humiliation for their gender.
The two main trade unions of workers of video games and technology work together
Source: english
January 7, 2020