on The 27th of June, you will receive new vehicles, circuit and the effect of the rain, which has been seen in the Red Bull Ring.
In recent days, Polyphony Digital has shown some news Gran Turismo Sport, but had not given a date for its launch. Now the studio has confirmed that the 27th of June will have a maintenance period and, as usual at the end of each month, the game will receive new free content.
This update bring the rain, a weather condition that changes the gameplay of the circuits. For the time being has only been seen in Red Bull Ring and it is unknown the number of tracks where it will be available.
Video: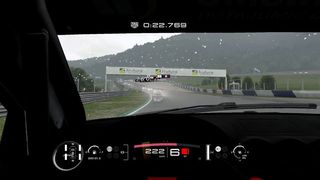 Also adds Sardegna Road Track, with three tracks on asphalt that complement Sardegna Windmills-Rally. You could look at the competition Gran Turismo World Tour and starred in the nations Cup.
In terms of vehicles, have seen at least four new: Chevrolet Camaro Z28 '69, Renault Sport Clio V6 '00, Toyota Sports 800 '65 Toyota Tundra TRD Pro '19, but could be more. In the coming days it is expected that the producer Kazunori Yamauchi to reveal their silhouettes.
Usually these updates also add new locations for photos, events GT League and the test of experience in a circuit to Sardegna Road Track.
The update with rain in Gran Turismo Sport comes this week
Source: english
June 24, 2019