Is the expansion of Horizon: Zero Dawn.
Guerrilla Games continues to show news of The Frozen Wilds, the expansion of Horizon: Zero Dawn. After submit to the Scorcher, a new creature, now focuses on the hunters Banuk of the moor ice cream, "the Pit".
"For the equipment of Guerrillas, Horizon Zero Dawn: The Frozen Wilds was an opportunity to revisit and going deeper into the culture of one of the tribes most mysterious of Horizon Zero Dawn", explains Sony.
"Although the Banuk not have a role overly prominent in the main game, their individualism, their nomadic existence and their harmonious relationship with nature and the mechanical life are aspects that distinguish them from any other tribe".
The video includes an interview with the art director of the study Jan-Bart van Beek, the director of narrative John Gonzalez, the director of conceptual art, Roland IJzermans and the scriptwriter main, Ben McCaw.
Video: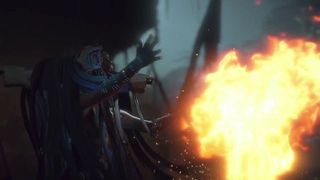 The Frozen Wilds will come to PlayStation 4 on November 7. Will have a price of 19.99 euro, but also can be purchased next to the original game with Horizon Zero Dawn: Complete Edition, which includes the most current version of the game and the expansion for a recommended price of€ 49.99 and will arrive in December.
Guerrilla Games shows the creation of the tribe Banuk in The Frozen Wild