If you have a previous version of a device that is not yet on sale, just like you should be giving it a second thought before taking him out in public. This does not seem to understand a mysterious person who has been imaged on two different occasions with a Google Pixel 3 XL in the public transport of the city of Toronto, Canada.
If either the first time it was photographed, we were faced with a profile photo in which almost needed to make use of the techniques of CSI to determine that it was a Google Pixel 3 XL, the new photos leave little doubt that, being very clear and on both sides of the phone. So, so clear that there are those who suspect that Google may be filtering them for us to get used to the 'notch'.
The Pixel 3 XL, a secret
Who are you, mysterious owner of a Google Pixel 3 XL? The first picture that you have above this text, was taken on for a reader MobileSyrup last Thursday, and really I could not see a great thing. Only if you're very set in the latest rumors you might recognize that this 'notch' and the holes of the speakers correspond with all the leaks of the Google Pixel 3 XL to date, which are not few. In addition, it seems to have a case* which helped to keep hidden the typical finish in two colors.
In the new photos, however, it is clear that this is a Google Pixel 3 XL, with an image greatly clear front and notch exactly consistent with the other photos and videos that we have seen before. The source is the same, Mobile Syrup, and everything indicates that it is the same person, hunted again.
Oh, that you still in doubt? Here's a picture enormously clear of the back of the mobile where you see the finish in two colors and a glimpse of a sticker with bar codes, typical of the prototype.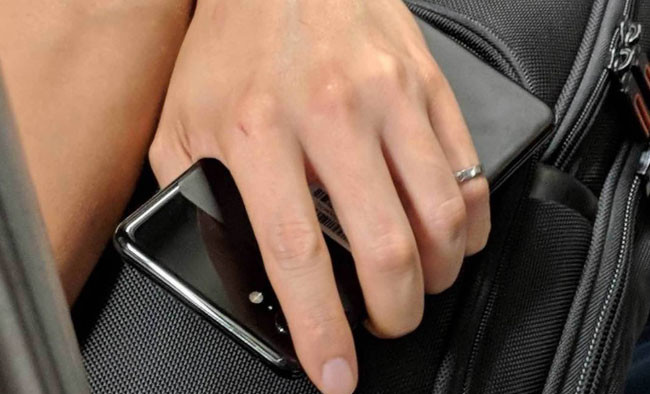 The leaks are so clear that there are those who think that Google itself might be behind to us getting used to the idea of the Pixel 3 XL with notch. That, or someone who is very very careful when testing a product that has not yet been announced.
What is certain is that the leaks of the Google Pixel 3 XL, which has a notch, have been a torrent since may when we saw his front in June a prototype and a bag, in July his model in white, and in August, don't unobut two videos. While the Google Pixel 3 normal, without notch, not what we have seen so much, so we like or not, we have already accustomed to to this notch both to see it.
Via | MobileSyrup
Xataka Android | Google Pixel 3 XL, it is filtered with a new video that reveals almost all of your specifications
–
The news Someone is walking around Toronto with a Google Pixel 3 XL, and not to be photographed was originally published in Xataka Android by Ivan Ramirez .

Xataka Android
Someone is walking around Toronto with a Google Pixel 3 XL, and not to be photographed