20MINUTES
Telegram gives a very important step after getting left behind in this feature compared to Whatsapp.
Work as in its competitor and they are currently in beta.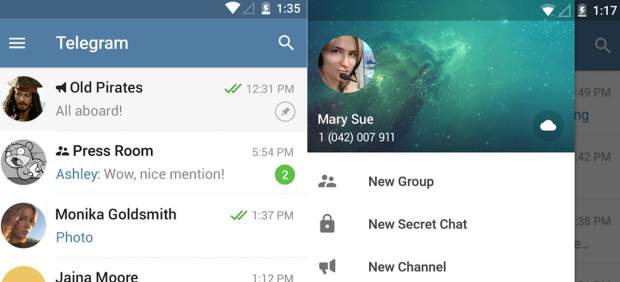 If a few weeks repasábamos what was missing from Telegram to reach in popularity to Whatsapp, one of the goal is already achieved: the voice calls come to that is the more reliable alternative to the queen of instant messaging.
The founder of Telegram, Pavel Durov, said in January that they were working on the incorporation of the voice calls messaging service and it seems that his arrival is next because the users of the beta version have already announced that the function is in testing. The beta version of Telegram already allows you to test voice calls, but not freely, that is to say, while they are in the code, to be able to test this function it is necessary that another person with the beta and the voice call is already active we call.
The voice calls in Telegram work as in Whatsapp, and you need Internet connection, with data, or WiFi, to be able to perform them. In Settings, it is possible to configure privacy, by limiting who can call us by this route.
That voice calls are in the beta means that in the next update will the rest of the users of Telegram. A news that many were expecting, especially since Whatsapp will be brought forward and introduced in 2015.
To participate in the beta version of Telegram there is only download apk. Is only available for Android, and it should be borne in mind that to be a trial version you can submit bugs.
Good quality and do not consume a lot of data
From Andro4All have tested this new function and, in addition to confirming that the encryption continues to ensure the privacy of the user also in this case, we also report that the calls are quality and consume a small amount of data, something that also happens with Whatsapp.
Arrive voice calls to Telegram: consume a small amount of data and are of quality
Source: english
March 19, 2017