On the occasion of Halloween, published a strange message that makes references to numerous sagas that have passed through PlayStation consoles, including Demon's Souls and Metal Gear Solid.
we Know that Bluepoint Games is working on a new remake –or reinterpretation– very expected, and that is in development for the PlayStation 5. The question is do the players is what project will be, as it is not officially confirmed that it is a production of Sony. Until the moment that sounds more like it is Demon's Souls, but was heard Metal Gear Solid, Legend of Dragoon, and many others. In a Twitter message, the studio has wanted to make a joke trolled with all these rumors.
To celebrate Halloween, Bluepoint has written a text which makes numerous references to several sagas, all related to the PlayStation consoles -but some do not belong to Sony-. In particular, the listing mentions is the following:
Demon's Souls

Resistance

The Legend of Dragoon
So calm this spooky night. A symphony of rumors – not one, but two – return from shadow. To resistance to dart home as black monsters escape twisted hills to wander lands and syphon souls. Filter your candy collections, soft from solid, and be eco-friendly. Have a metal Halloween. pic.twitter.com/mFFxI7BIDN— Bluepoint Games (@bluepointgames) October 31, 2019
Despite the fact that it is a joke, many fans believe that the phrase "a symphony of buzz -not one, but two – back from the shadows" indicates that Bluepoint is working on two games. Few conclusions can be extracted from the message, except that the study would like to read the speculations of forums and social networks, and aims to throw more fuel to the fire.
A specialized study in remasterizaciones, remakes and conversions
Bluepoint made his debut with a own game, Blast Factor PS3, but quickly became known as one of the best studies to adapt games. In 2009 they released God of War Collection –God of War I and II for the PS3 – and since then have worked with big publishers, especially with Sony. The Ico & Shadow of the Colossus Collection, Metal Gear Solid HD Collection, PlayStation All-Stars Battle Royale in your version PS Vita Flower for PS4 and PS Vita, Titanfall Xbox 360 Uncharted: The Nathan Drake Collection and Gravity Rush Remastered PS4. In 2018 they did something more ambitious: a remake of Shadow of the Colossus for PS4, which was renewed, the graphics completely.
Video: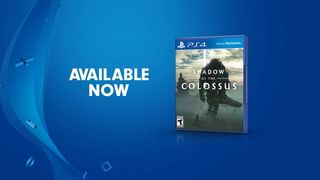 Bluepoint Games trolea their fans with their secret project
Source: english
November 1, 2019