The action-packed video game from Activision disembark in mobile phones
Call of Duty: Mobile apps is now available in the iOS and Android mobile devices completely free. What you have on Google Play and App Store. Has released trailer released.
Video: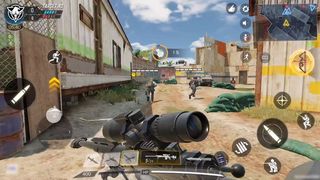 "A game experience in HD quality of console on your phone, with customisable controls, and voice-chat and text, in addition to 3D graphics and an amazing sound," explains Activision. The title unites the characters, weapons and locations from the entire series and has been developed by the study Timi Tencent thinking from the origin on iOS and Android, but will offer compatibility with keyboard and mouse from PC.
will Include modes such as Team Deathmatch, Search & Destroy and Free-For-All maps as classic as Nuketown, Crash or Hijacked, extracted from the series traditional. In addition, it has a battle royale of which we have already spoken at length.
Call of Duty: Mobile is now available for free on iOS and Android
Source: english
October 1, 2019