It is a mode that will take two teams of 32 players to face each other; the new beta phase starts on the 19th of September.
Call of Duty: Modern Warfare you will enjoy from the September 19 of a beta for all players who have reserved the game on Xbox One and PC; while that will be open to all players of PS4 – no need to reserve the game to participate. From 21 September, on the other hand, the beta version of Modern Warfare will be available to all both on PS4, Xbox One and PC.
we Already know a new game mode that you can enjoy users who want to participate in the open beta on the 21st of September. Infinity Ward has presented the mode Ground War invites you to two teams of 32 players to battle each other. To accompany the announcement, the studio has released new trailer of the next beta:
Video: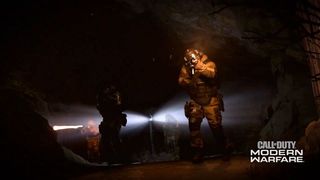 Ground War face 64 players in the beta of PC
"on Saturday, September 21st, during the end of week two of the Beta, we will take your multiplayer experience to the next level," said Infinity War in a press note. "Taking place in a new map, Karst River Quarry, you will have in your hands the war 32v32 in a new way, Ground War".
on the other hand, the open beta will also feature the mode Gunfight 2v2 and the struggle between squads 6v6. In addition, will be the interplay between all platforms. This open beta will be able to enjoy until the 23 of September.
Video: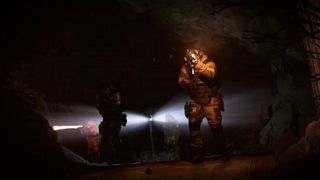 Call of Duty: Modern Warfare will reach the October 25 to PC, PS4 and Xbox One. At the end of September you can learn more details of the campaign mode, while the October 7 will present the Special Operations, a co-op mode. You can know more about the game by reading our impressions here.
Call of Duty: Modern Warfare details the way Ground War, available in your new beta
Source: english
September 17, 2019