This MMO post-apocalyptic combat driving us continues to present the characters that make up your universe.
Targem Games and Gaijin Entertainment continue introducing us to the characters that are part of the MMO Crossout, game that combines action and driving environment in a post-apocalyptic. From your official website we have a Rocket, which belongs to the faction of the Children of the Dawn.
Rocket and their robots: their comrades in the Crossout
through his notes, the Browser Stetson shares how was your meeting with Rocket, an engineer of the Sons of the Dawn. "I was hoping to meet with a haven of high technology full of gadgets everywhere. In contrast, the place where I was waiting was a small room that only had a computer terminal, a desk with several books on top and a bed".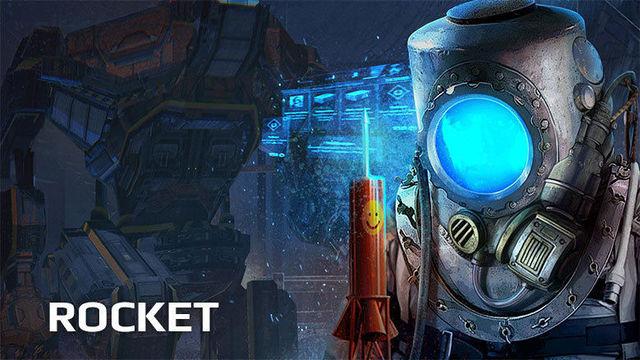 The conversation between both characters is about the robots or mechas that Rocket has in his home. So it was like Rocket defined these workers of metal:
"The love for these beauties led me to get interested in engineering. Didn't work with the family and friends, and, at the beginning, nor with the work. Before the Crossout, my skills were modest, but, after that, I was lucky. When everything started, I took them with me and, together, we survived the collapse of the world. To me, they are my comrades in misfortune. And my teachers, — Rocket was given a pat on the chest. — This great guy, my clothes… Their features are far from the others, is bulky and noisy. And from the beginning, was inferior to the others and I really did not like".
"The love for these beauties led me to get interested in engineering"
then continues, relating his experiences with this mate metal: "But, when a fire occurred in the workshop, it was he who saved my life. All other prototypes were killed, but he survived. We have been together since then. — The fingers of the Rocket is slid gently along the crease of the elbow. Everyone needs a chance. In the world above the Crossout, the people did not believe in me, and after — I didn't trust him. The life we have been tempered, and now helps me maintain my sanity, and not replacement. fair".
The portrait Rocket is already currently available to players. We can get once you reach level 2 reputation with the faction of the Children of the Dawn.
Crossout is available on Xbox One, PS4, and PC. You can find more information of the game here.
Crossout introduces us to Rocket, which belongs to the Children of the Dawn
Source: english
September 4, 2019