Replace Jean-Julien Baronnet.
Ubisoft has named Gerard Guillemot as leader of Ubisoft Motion Pictures , the division responsible for film productions videogame of the French company, according to Variety reports . Guillemot is the brother of the current head of Ubisoft, Yves Guillemot .
" We thank Jean-Julien Baronett done to Ubisoft Motion Pictures a leading company in bringing brands and video game titles to film , television and theme parks, "said Yves in a press release. "With the film coming to theaters worldwide on December 21 and multiple properties in development and production, Gerard will ensure continuing our strategy of bringing our most popular new areas and entertainment formats and garnering new audiences "ends.
Adaptations Splinter Cell, Ghost Recon and Watch Dogs up
Baronett march was friendly, as stated by various sources. Baronett, former head of EuropaCorp, was appointed as director of the division Ubisoft Motion Pictures in 2011. Gerard Guillemot will be responsible for various film adaptations, such as Assassin's Creed said Michael Fassbender , Splinter Cell Tom Hardy , Ghost Recon director Michael Bay with Warner Bros monitoring . and adaptation of Sony .
"the team at Ubisoft Motion Pictures and our partners are the best in the business" says Guillemot. "I'll look forward with them, and continue to build with the unprecedented ability Ubisoft to create video games and brands blockbusters that can be adapted to the big screen, television and other formats, "points out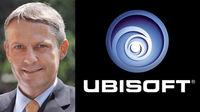 Vandal
Gerard Guillemot elected president of Ubisoft Motion Pictures
Source: english
April 19, 2016