The multiplayer action game will arrive in November.
Coinciding with the new trailer for The awakening of the Force , Electronic Arts and SAY have new details of Star Wars. Battlefront
If heroes and villains were confirmed as Boba Fett, Luke Skywalker and Darth Vader, the latter two that they could try beta, today presented a Three new characters .
Princess Leia Organa is one of the heroes that we can control, and thanks to its Bold and strategic thinking will be a supporting , enhancing their peers and maintain positions, and players appear close to it as they will honor guards of Alderaan.
The Critical Shooting is a powerful shot blaster reinforced designed for use in individual bursts, so one critical shot to kill a soldier assault, while villains will cause serious damage and left temporarily stunned
Another more defensive skill is the Shield Improved squad , which functions as the enhancer Shield squad, but is much stronger. can stop some skills Force and Leia can even shoot out with the active critical shot, something impossible for foot soldiers.
Then we Shipping supplies , a skill that will drop several enhancers for foot soldiers or health enhancers for other heroes.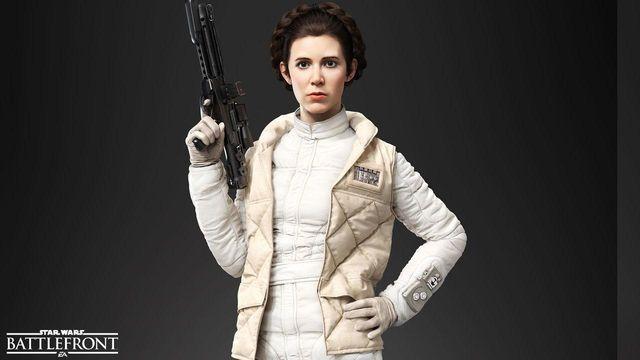 The second is the charismatic heroes unveiled Han Solo , a lone wolf resembles a rebel soldier, only with an arsenal more powerful, making it probably the easiest to handle hero with a great offensive capability, injury and mobility.
Han Solo has three abilities, the first one is called Quick Shot . When active, for a few seconds Han can fire his blaster as fast as you can pull the trigger without having to worry about overheating.
lucky shot is a power stores energy and releases it in a devastating, ideal coup against vehicles. And finally we have the power Load shoulder , somewhat offensive and defensive movement, which can quickly be used for combat or to leave it.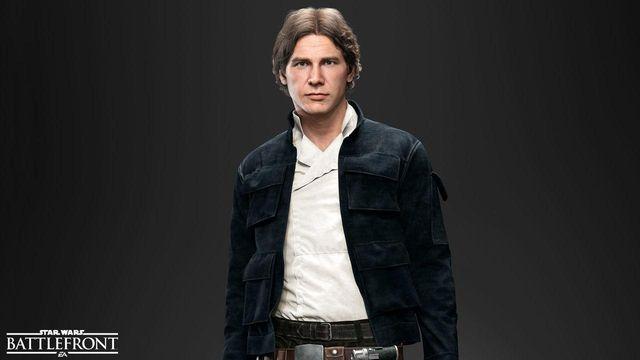 has also unveiled a new villain, the Emperor Palpatine , an old man looking weak but it really is very powerful. The main attack Palpatine is the emblematic Lightning Force, inflicting much damage to nearby troops. Lightning also has a more powerful form, the Chain Lightning , which is an area of ​​effect ability that causes damage in all directions to the surrounding enemies.
Another power is the Carrera Force , a skill that lets you move extremely fast, which can be a very unpleasant surprise for the rebel soldiers.
In contrast with these skills Palpatine is also the villain in support of the Empire, and enhancers can provide for others and for himself. Given that controls the Empire, Palpatine can use the skill Empire Resources to give enhancers to his teammates and health enhancers other villains.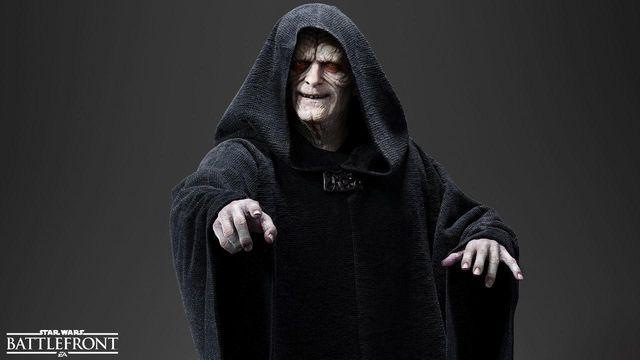 Star Wars: Battlefront will go on . sale on November 19 in PlayStation 4, Xbox One and PC
Video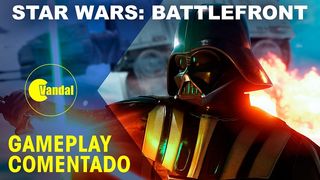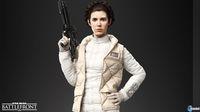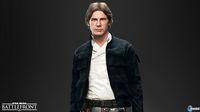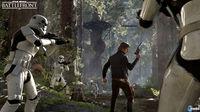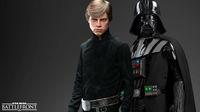 Leia, Han Solo and show their appearance Palpatine in Star Wars: Battlefront
Source: english
October 21, 2015