These projectiles snowy become a new threat.
Call of Duty: Black Ops 4 offers a snowy landscape, adding the balls of snow as a new object that users can pick up and throw enemies. This has allowed some players are deleting their opponents with these projectiles of winter.
In the map Blackout, the way Battle Royale of the game, have appeared lots of snow balls that, when impacting on the users, cause damage.
then, you can enjoy how a player wins a game of Blackout delivering the final blow with a ball of snow. David Vonderhaar, designer of Black Ops 4, he asked the players to send a clip where you are seeing them winning a game throwing a ball of snow:
You can get into a snowball fight on Thursday. Please be the first person to send me a clip of you winning the game / getting the final kill with one.— Lord Vonderhaar (@DavidVonderhaar) December 11, 2018
@DavidVonderhaar Snowball Final Kill 🙂 @iMiLL_ZEE https://t.co/JynlF8DGzn pic.twitter.com/fpYnKmEjm7— Capone (@ltsCapone) December 13, 2018
Other users are encouraged to post their own moments starring this snowball fight. Yes, it seems that due to its size, the snowballs have an area of effect pretty small and is not as easy to hit as it seems:
Snowball Kill #Blackout #BlackOps4 #bo4 #Callofdutytopplays #Codtopplays #FUNNYMOMENTS #PS4share pic.twitter.com/t7h7riHUBj— grafxbynando vlogs🐃 (@grafxbynando) December 16, 2018
New snowball's and christmas decor for #blackout is a wonderful addition lol thank the lord for bots#twitch https://t.co/r0Pqr6wyDB pic.twitter.com/Vmwq7r0Etj— roboturner (@roboturnergames) December 14, 2018
Video: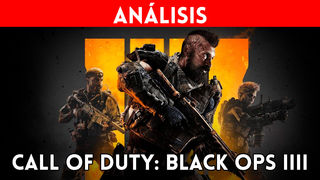 Call of Duty: Black Ops 4 is available on PC, PS4 and Xbox One. From Vandal we put a analysis that you can read in the following link.
Players of Black Ops 4 win game of Blackout with snow balls
Source: english
December 17, 2018