The title of Switch welcomes a new event, the coaches will have the opportunity to be done with greater ease with this Magikarp.
Pokémon Sword and Shield wants the coaches to enjoy the last day of the year giving a walk through the Wilderness Area. In that wide area of the game, players of popular title Switch can be found with a new event. The main attraction of this activity lies in the fact that we will have more chances of getting a Magikarp variocolor.
Video: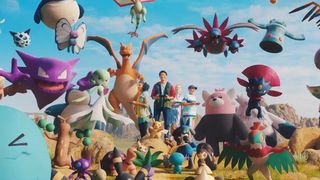 Magikarp variocolor in the Wilderness Area
The new event of the Wilderness Area has begun in Pokémon Sword and Shield,, and will be available until January 3, 2020 at 12:59 pm (peninsular Spanish). Thanks to this activity, players will have more chances of finding a Magikarp in the battles of Raid Max. In addition to that we can find this variety of Magikarp, players can also get more nuggets at the end of the incursion.
The Wilderness Area is the largest area of the game, where the players more hours to devote to the capture of the Pokémon to complete the PokéDex. Unlike routes, which are characterized by rather linear, the Wilderness Area allows coaches to explore with complete freedom this gigantic place, located in the heart of Galar. In addition to capturing Pokémon, it also allows us to interact with other players via the Internet or using local communication.
Video: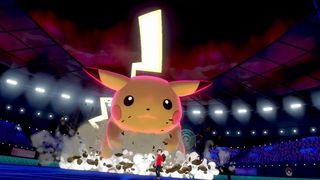 The Wilderness Area welcomes a Magikarp variocolor
To participate in events like this, the only thing you have to do is the following: well we can get closer to a nest with an incursion active in the Wilderness Area – these beams of light pinks that come out of the earth -; or we can activate a nest with a Piece desire, that we may acquire with watts. This will allow us to access the battle of the Foray Dinamax, and join forces with other players or NPC to come out victorious.
you Can find more information on the Area, the Wildlife, and the raids on our extensive guide, where you can also find tricks and tips. And remember that a coach was able to spend the game with Magikarp.
Pokémon Sword and Shield: Magikarp variocolor invades the Wilderness Area
Source: english
December 31, 2019