'Justice League' ('Justice League') is one of the most anxiously awaited films of what remains of 2017, but there are few doubts that there is about it. First was the fly Zack Snyder by the death of his daughter, being rapidly replaced by Joss Whedon, but were reshoots fueled the controversy: $ 25 million to shoot more footage with the curious detail of Henry Cavill had to record their scenes with the mustache that had been left for 'Mission Impossible 6'.
As is logical, there was a lot of curiosity to know more details about the changes it will mean for 'Justice League', but the main parties involved had not wanted to pronounce until now. Has been Ben Affleck, who recently disproved the rumor on his departure from the saga of super heroes from Warner and DC, who has wanted to throw something of light, recognizing that it is being unorthodox, but making it clear that you are more than satisfied with the result and us calls for calm:
Photo by Sergey Zolkin from UnsplashWell, Xf...

What is Inat Tv Pro?Inat Tv Pro APK for Andr...

The cryptocurrency market has exploded in po...
Zack (Snyder) had a family tragedy and he retired, which is horrible. The best person we could find for the film was Joss (Whedon). We had a lot of luck that accept them.

it Is an interesting product of two directors, both with unique visions, forms a very powerful approach. I had never had that experience of making a film. I have to say that I love to work with Joss and that I love what you've done with it.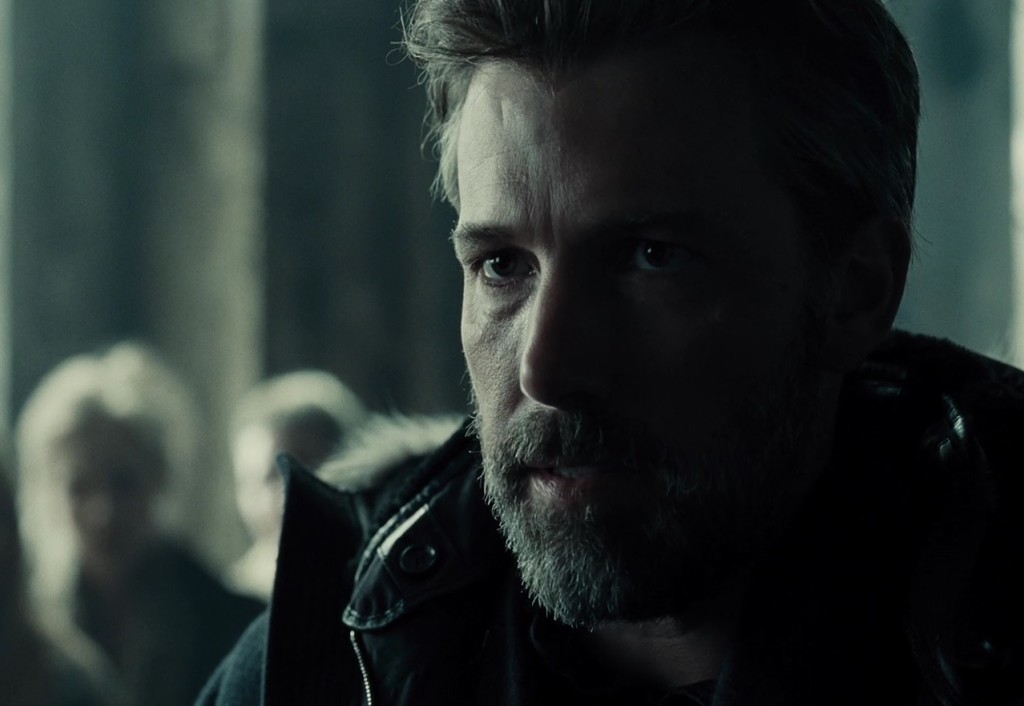 in Addition, the current Batman also wanted to point out that the recording of new scenes is something usual in Hollywood and that we should not worry because 'Justice League'. In fact, does not hesitate to praise the work of current DC -though that does not stop precisely either of the above without having to say so expressly-:
I've Never worked on a movie with no reshoots. In 'Argo' we did it for a week and a half! – Four days in 'Goodbye, small, goodbye' ('Gone Baby Gone'). This is a great time to work with DC. Are finding your site. They are doing well. At the end we feel that it is working.
however, that does Not makes it clear what is the main purpose of investing so much money in the recording of new scenes. There is where comes the scene Joe Morton, who plays in the movie, Dr. Silas Stone and that we could also see in 'Terminator 2: The judgement day' ('Terminator 2: Judgment Day'), to give us more concrete details, stating clearly what is the reason and also which character is most affected by this:
I Know that with Ray (Fisher), the young man who plays Victor (Cyborg), there have been certain adjustments made by a question of tone of the character. From what I've heard, there was a need on the part of the study lighten the film to a certain extent because it was too dark. I don't know what that means in regard to the reshoots, but it's what I've heard. I think that's why they returned to shoot scenes.
This smells to want to do that 'Justice League' take borrow the formula of Marvel but without abusing of it. It is seen that Warner have taken note of the success of 'Wonder Woman' and they want that to be the way to go in place of the bet for that tone more adult and dark that had characterized their movie universe until now. The November 17 we will leave doubts.
Via | Dark Horizons
we Also recommend
'Justice League', trailer of the epic first meeting of the superheroes from Warner and DC
The Arzúa Ulloa is a national treasure, and these recipes will take out all of the party
The new trailer for 'Justice League' is an amazing madness of 4 minutes: the dream of every fan
–
The news Revealed the reason for the reshoots of 'Justice League' and Ben Affleck calls for calm: "DC in the end what is doing well" was originally published in Espinof by Mikel Zorrilla .

Espinof
Revealed the reason for the reshoots of 'Justice League' and Ben Affleck calls for calm: "DC in the end what is doing well"