17.683.804 on-line users.
During the past Black Friday, Steam, the digital platform of Valve, recorded a record number of concurrent users: 17.683.804 players were online to coincide with this day of sales.
it should be noted that not all of these users were actually in a game at that time. The number of active players reached the figure of 7 million in the last days. Both data, in any case, are worthy of mention.
17.683.804 players were connected to Steam
While the deals Black Friday might be attracted to the non-gamers to the Steam store, it seems that Playerunknown's Battlegrounds kneaded during that day the number of 3 million active players, constituting an important part of the total number of active users.
Video: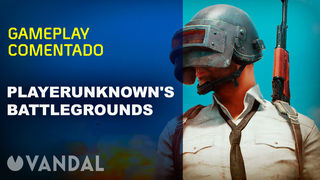 remember that, until tomorrow, November 28, you can enjoy the sales of autumn on Steam.
Steam reaches record of simultaneous players during the Black Friday
Source: english
November 27, 2017