EFE
The Spanish Sitges film has been debate about the morality of necrophilia, the penalty is three to five months in prison.
The limits to which the human being can come was what really mattered investigate the director of the film.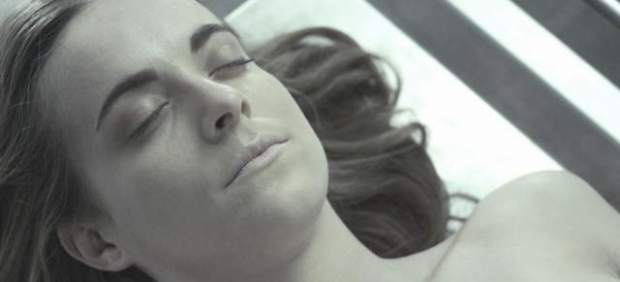 The Spanish film The body of Anna Fritz, Hector Hernandez has led the Fantastic Film Festival Sitges debate on morality of necrophilia. The penalty is not high: from three to five months in prison, but socially is a real taboo
The plot of the film and brings the topic. The famous actress Anna Fritz is dead, and his body is so beautiful when three friends sneak into the morgue can not resist having sex with the body. But the actress wakes …
"The story is not autobiographical," says the director, who found a news a dead had awakened after being raped . "But necrophilia, in itself, not me interested, but the extreme situation where all the characters face," he says.
For the cast of the film, which had a low budget, has had three young actors: Alba Ribas, Cristian Valencia Bernat Saumell and Albert Carbó. It highlights the performance of Alba Ribas, who has confessed fear that produced the table read: "The first time I read the script I made a mountain, but with distance can tell you that the key and the success was tested five weeks and have had the advice of a doctor to help me with the body part, which was perfect to finish building the character. "
As the cast is featured as space, the hospital morgue, which, according to Hernandez, creates "an obsessive relationship and problematic." In the words of Alba Ribas. "After a day of shooting became suffocating"
According to another actor, Cristian Valencia, The body Anna Fritz , which opens in Spain on 30 October, exploring human limits : "You do not know your limits until you are in an extreme situation"
.



Cine
'The body of Ana Fritz' delves into human limits through necrophilia
Source: english
October 12, 2015