It's about Logo, a language that is more accessible.
The new Doodle interactive Google, Coding for Carrots is a small game in which the users must give instructions to guide to a rabbit looking for carrots for different levels. The entertaining game is in the background, a tribute to Logo, the language programming created in the 60's by MIT to help little ones the lessons most basic of writing code.
A modern version of the Logo
Coding for Carrots is an updated version of the programming language designed for Wally Feurzeig, Seymour Papert and Cynthia Solomon, which sought to provide a comfortable environment so that the children could understand the basic rules of computing. Thanks to a few graphics very simple and a nice turtle, the users of the Logo could rotate, move, or repeat combinations and concrete, giving orders to a series of drawings that appeared on the screen based on vectors, and lines.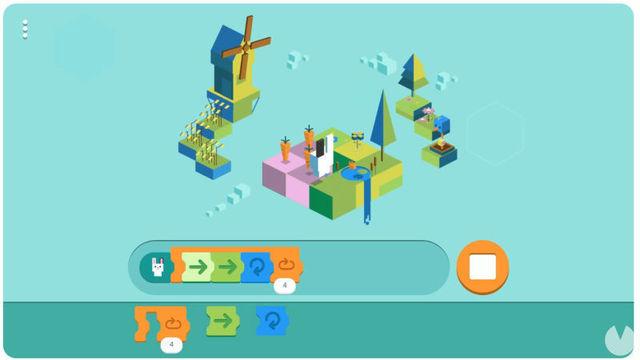 More than 50 years ago created a programming language called Logo, which sought to make attractive the development of code among minors
The rabbit of this Doodle uses the same key idea. Players must guide you for a few levels more or less intricate, giving instructions, very specific, and encaminándolo to his victory. More colorful and adapted to the times, the Doodle looking for make attractive programming in the minors, something we have also seen consoles as Pip, who encouraged the little ones to create their own video games.
The Doodle for Google is a tribute to the programming intended for children
Source: english
December 4, 2017