PC and Mac.
EA and Maxis have announced the availability of the new content pack The Sims 4 entitled Gourmet Getaway , you can already buy for both PC to computer Mac Origin , shop EA digital.
in Gourmet Getaway , our Sims can visit restaurants, bars and other culinary establishments to enjoy with a number of dishes and recipes, well as create and modify according to our designs . Thus, The Sims 4 can now offer the experience to open and run restaurants , adding a new form of play for the title of Maxis.

Thanks to new possibilities, open new ways of interaction, allowing us to get our Sims alone, with friends or family , and pushing them to test from traditional recipes <. / b>, other more typical of the new experimental kitchen design and
the Sims 4 Gourmet Getaway need the original game to run, and costs 19.95 ?? . It is available only as a digital download
Video.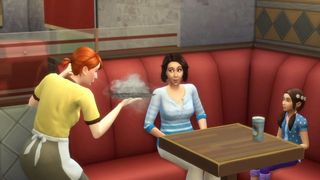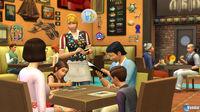 Vandal
The expansion 'Gourmet Getaway' of The Sims 4 is now available
Source: english
June 7, 2016