December 31 is the last day to be with him.
Nintendo href="https://twitter.com/NintendoES/status/548795469485596672″ reminded which version of the classic Tetris Game Boy Virtual Console 3DS disappear from the digital store laptop next December 31 in Europe. He also removed Tetris 3DS Nintendo 3DS .
is the original Tetris Game Boy, which was released on the Virtual Console in 2011, and the downloadable version of Tetris 3DS (known in the US as Tetris Axis).
As usual in similar situations, users who have purchased the game can re-download them if needed in the future, as it desindexan Store and can not be purchased by new consumers but kept on servers to preserve the rights of the license acquired by previous buyers.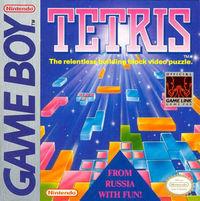 The original Tetris Game Boy Virtual Console disappear in 2015
Source: english
December 28, 2014