With skills and skills that match with Iron Man, Thor, Hulk and Captain America.
development team Marvel's Avengers is working hard to make the character of Black Widow to be interesting and fun for the users, given their human abilities compared to characters like Thor or Hulk.
Rich Briggs, senior director of brand at Crystal Dynamics, has explained that the team is working on getting it to be a character as funny as the Captain America, Iron Man or Thor.
Video: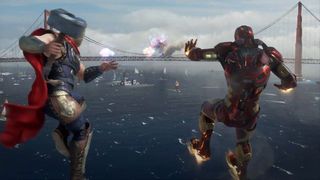 "I'm Not going to bust anything, because still not what we have taught, but it has some mechanical very interesting,", says Briggs. An example that stands out and that has been seen in the demo of the E3 2019 is that the perosnaje "is the only one that can bet by a strategy of stealth to complete with the camouflage".
"we Want to make sure that the character feels as the spy tactics final. And, as with the rest of the Avengers, they all have strengths and weaknesses. So the Black Widow can get information, use the weaknesses of the enemies to your advantage, using stealth" and used more differentiated strategies.
To do this, you will have "lots and lots of gadgets technology and acrobatic skills and movement", suggesting that you can reach places inaccessible to others, in addition to getting not be detected.
"we're Going to use all of that that is perceived to be consistent with the character and also very, very heroic," says Briggs.
They are working on that Black Widow is interesting in Marvel's Avengers
Source: english
June 15, 2019