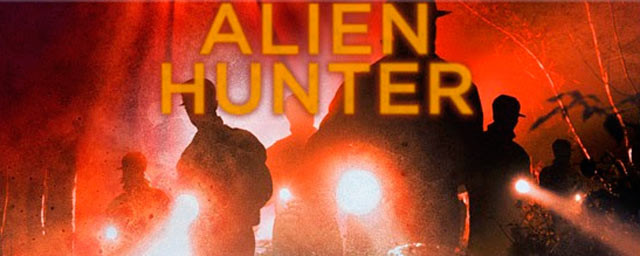 While not generate much excitement as San Diego, we are in full Comic-Con in New York, a convention where TV has great presence and aprevechan networks and producers to present news. In 2016 come to SyFy 'Hunters' , a new sci-fi drama that have released a trailer during the round table presentation.
The producers are Gale Anne Hurd (' The Walking Dead 'and Natalie Chaidez ('12 Monkeys') and the series is based on a novel entitled Alien Hunter , Whitley Streiber. A positive point for this production (which does not happen too much today day in the network and basic cable) is that Chaidez has said the shooting began when they were and 13 written and closed episodes . It's good they have had total control of the story. <! - more ->
'Hunters moved moral issues and schemes usual terrorism plot in stories to science fiction , becoming the evil aliens the enemy who must be found and that is walking among us. The protagonist is Flynn Carrol (Nathan Phillips), an FBI agent whose wife is abducted by the Hunters . In their search, the unit Exo Terrorism , a secret unit of the agency in charge of tracking down aliens, decides to recruit him.
To complicate things, and as we could not wait otherwise in this format, his partner in the unit is Reagan (Britney Oldford), an alien. Obviously, Flynn did not willingly work alongside someone whose people have kidnapped his wife. The approach and the trailer do not have anything to stand out too much; some smell of 'Homeland' (with which the producers themselves have compared), much smell procedural science fiction and some hope in paragraph more gore and explicit of the images shown.
We'll have to wait until April 2016 to find out if SyFy has given something good
Via. | IGN
Tele Go! | Monitoring the New York Comic Con 2015
We also recommend
Hiba Abouk Jesus Castro vs Twingo parked one who will do it better?
'The Librarians' or Noah Wyle to Indiana Jones, come to Spain in December SyFy
SyFy gives green light to the comic book adaptation 'Dark Matter'
–
News Trailer of 'Hunters', the' Homeland with aliens "Syfy was originally published in Go Tele by Adriana Izquierdo .
Trailer of 'Hunters', the' Homeland with aliens "Syfy