EFE / VIDEO: AGENCY ATLAS
filtration occurred in 2016, when, according to now supports the own company, two individuals outside the company were able to access their databases.
The theft included personal information, such as names, email addresses, numbers, driving license and telephone numbers.
Uber paid $ 100,000 to the 'hackers' to remove the data and keep silence about the computer attack.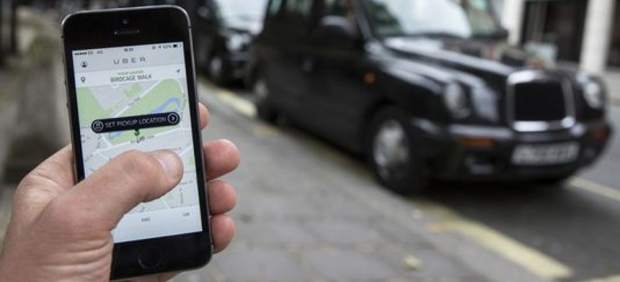 The transport platform shared Uber uncovered a filtration cybernetics that the company had kept secret until today and that in 2016, hit the personal data 57 million of its users and drivers around the world
By means of a press release, the ceo of Uber, Dara Khosrowshahi, who came into office last August, showed Tuesday his willingness to be "honest" and "transparent" and to "work to repair past mistakes".
So he said two individuals unrelated to the company agreed to the databases of Uber and were able to download information from 57 million users of Uber all over the world, including their names, email addresses, and phone numbers.
Within that amount included, in addition, 600.000 drivers of Uber in the united States, whose numbers of driving licence, the form of identification most common in this country, also were stolen by "hackers".
The agency Bloomberg said Tuesday that Uber, despite having the legal obligation to inform the authorities about the computer attack, paid $ 100,000 to the hackers to remove all the data and keep silence about what happened.
bank safe
Khosrowshahi clarified that the experts do not believe that the hackers managed to credit card numbers or bank details, data or Social Security records users ' travel.
"Perhaps you wonder why we're talking about this now, a year later. I asked myself the same question, so I immediately I asked for a thorough investigation about what happened and how it was handled," said the ceo.
After examining what happened, Khosrowshahi said that two of the employees who led the response to the cyber attack are not already in the company, and said that Uber has already reported the incident to the regulatory authorities.
According to Bloomberg, Uber fired his chief of the security bureau, Joe Sullivan, and one of his subordinates for their involvement to keep secret the incident.
"none of this should have happened, and I'm not going to make excuses for it. Despite the fact that I can not erase the past, I can compromise in the name of each employee of Uber that we will learn from our mistakes," added Khosrowshahi.
Uber concealed a data theft that affected 57 million users and motorists in all the world
Source: english
November 23, 2017