Believes that further help companies financially.
Yves Guillemot , CEO of Ubisoft, has described as "great news" for players Microsoft have decided to include backward compatibility with Xbox 360 on Xbox One.
Guillemot also emphasizes planning to open backward with 100 games, and also says he hopes that this help companies like Ubisoft to capitalize titles of the previous generation.
Finally, it emphasizes that also help reach new sagas Xbox One, like Splinter Cell in the case of Ubisoft, "which is great."
In the past E3, Microsoft announced that Xbox One Xbox 360 would receive support , and Preview Program users of the new console and can prove with the first games. Here you can find a video in which we tell you how it works
Video.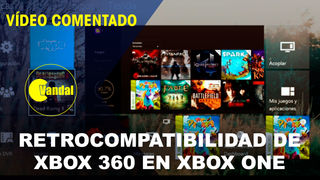 clear='all'/>

href="http://da.feedsportal.com/r/233194545849/u/7/f/566224/c/33353/s/48010284/sc/27/a2.htm">

Vandal
Ubisoft: "The backward compatibility of Xbox One is great news for players'
Source: english
July 10, 2015