You saw the photographer as Ryu, Akuma and more classic wrestlers.
Capcom has shown a new trailer for Dead Rising 4 featuring the characters from Street Fighter in which Frank West you will be able to dress the way Capcom Heroes, one of the new features of Dead Rising 4: Frank's Big Package –the version of the game for PS4– and free update with this content for the Xbox versions One and PC.
Frank West may embody a Mecha Zangief -Zangief metal-, M. Bison, Cammy, Ryu and Akuma.
Video: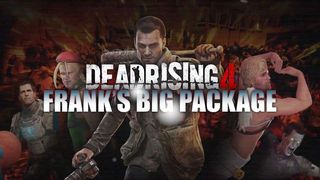 Dead Rising 4 is now available on both PC and Xbox One. In this installment, you'll see Frank in the same town where it all began. In turn, the title also features a cooperative mode for four players and the possibility of using exoskeletons.
The version of PS4 and the update on Xbox One and PC launches December 5th.
Frank West shows their appearances from Street Fighter in Dead Rising 4