Pokémon and Mcdonald's announce toys Ultrasol / Ultraluna
It is a new promotion with Happy Meal.
The Pokemon Company and Mcdonald have announced a new collaboration to promote the Pokémon of the region Alola with new toys and letters of Pokemon Ultrasol / Ultraluna will be available in November.
Rowlet, Litten, Popplio, Solgaleo, Lunala, Grubbin, Yungoos, Rotomdex, Pikapek and Pikachu will be the protagonists of the new toys. Some of them like Pikachu show lighting while others will have moving parts.
in Addition to these figures, each Happy Meal will include 12 promo cards, a new printing of the letters of Sun/Moon. Include Rowlet, Grubbin, Litten, Popplio, Pikachu, Crabrawler, Alolan Meowth, Alolan Digglet, Cutiefly, Cosmog, Pikipek and Yungoos.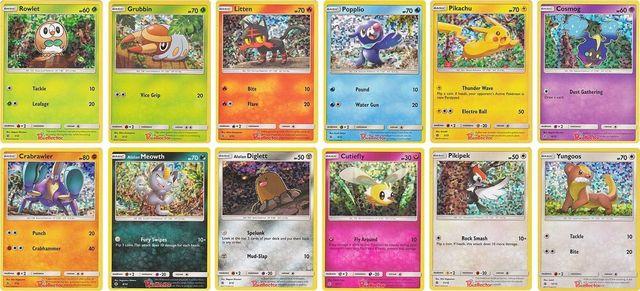 The Pokemon Company has worked on several occasions with fast food chains. In the debut of Pokémon in the united States came to an agreement with Burger King, but in 2011 he collaborated with Mcdonald's, which also is a sponsor of Pokémon Go in Japan -their local gyms or pokeparadas-.
in Addition to prizes as part of Happy Meals, toys, and letters can be purchased separately in selected local Mcdonald s.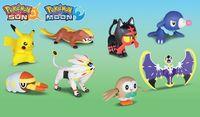 Pokémon and Mcdonald's announce toys Ultrasol / Ultraluna