Switch, and Super Mario Odyssey promoting the benefits of Nintendo
The company expects a profit of 1.06 billion dollars.
Nintendo seems to have found the roadmap ideal for their gains: the combination of Switch with Super Mario Odyssey.
CNN reports that the japanese company expects an operating profit for the current fiscal year of 120 billion yen (one billion dollars). That figure is nearly double to 65 billion yen (572 million dollars) that predicted a few months, when Switch had just come to market.
Video: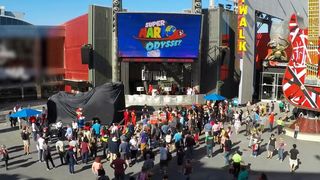 With this, the company has changed its sales forecast for the holiday season. While I expected that games like Super Mario Odyssey and The Legend of Zelda: Breath of the Wild help to reach the figure of 35 million copies sold in total (of all the games of the company), now your forecast has increased to 50 million copies.
The scenario in 2018
also, CNN pointed out that key titles such as Arena of Value would play an important role, too to the new platform from Nintendo.
"Nintendo Switch is at the forefront of the new strategy of the company", points out the signature Daiwa. With Switch, they point out, Nintendo will be able to "claim a bigger share of the market of mobile games".
In this sense, we can not forget games such as Animal Crossing, which will be available on iOS and Android.
"Nintendo Switch is at the forefront of the new strategy of the company"
related news, we find Super Mario Odyssey sold 2 million copies in two days, while Nintendo Switch is the console most sold in Japan.
Switch, and Super Mario Odyssey promoting the benefits of Nintendo