Held this evening, at 2:30 pm in Spain.
The Game Awards is celebrated on the 8th of December, on the night of Thursday 7 to Friday, may 8, at 2:30 AM-hour of the Spain- in the Theatre Microsoft Los Angeles, united States. In addition to a gala that rewards the games most outstanding of the year, this event will serve to update information on known games, and to announce new ones.
This is what we expect from the gala.
Death Stranding
Hideo Kojima, Guillermo del Toro and actor Norman Reedus have confirmed their presence at the gala, what means an appearance secure Death Stranding. The past year also showed a sequence.
Video: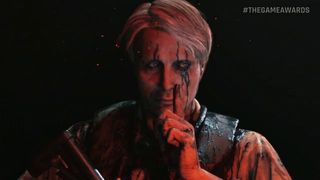 downloadable Content, The Legend of Zelda: Breath of the Wild
Is expected to Breath of the Wild is one of the games most honored at the gala, and Nintendo has hinted that it has surprises for The Game Awards. No doubt we will see more of the upcoming downloadable content of The Legend of Zelda.
Video: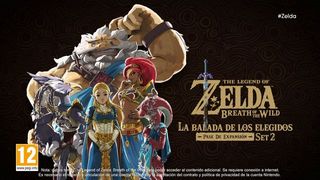 Playerunknown's Battlegrounds
Bluehole has confirmed that we will see the first video of gameplay in the new map desert Playerunknown's Battlegrounds at The Game Awards.
Soul Calibur VI
do One of the surprises of the gala? Recently leaked many details Soul Calibur VI, and it is suspected that the announcement is imminent, at The Game Awards, PlayStation Experience or a single event of Bandai Namco.
What's new from NetherRealm Studios
Ed Boon is one of the creators of Mortal Kombat and the creative director of NetherRealm Studios, and has confirmed his presence at the gala. This can be a new pack for Injustice 2 or the first look at Mortal Kombat XI.
Metro Exodus
Confirmed that Metro Exodus will make act of presence in The Game Awards with a new trailer. It was announced at E3 2017.
Thursday night, don't miss brand new look at Metro Exodus during the #TheGameAwards @MetroVideoGame pic.twitter.com/QiwmmAE7cM— Geoff Keighley (@geoffkeighley) December 5, 2017
Something new from THQ Nordic

THQ Nordic has opened a web page a new project. Unknown more details.
Stay tuned! https://t.co/DEFzsfxFso #endlesswinter pic.twitter.com/8lrUEyZleP— THQNordic (@THQNordic) December 6, 2017
release Date of Sea of Thieves
Sea of Thievesthe new Rare, it will be at this event and it has been suggested that the release date will be announced "soon", so we hope it debuts in the coming months.
Devil May Cry V
Other games rumoreados in the last few weeks is Devil May Cry V, although it seems that Sony is involved in your ad and might go to the PlayStation Experience, or even the next E3.
At least two new features
Geoff Keighley, host and producer of The Game Awards, commented "at least two games are entirely new worlds that nobody has seen before". One could have a relationship with the game of THQ Nordic.
The Game Awards: The ads that we hope