20MINUTES
Not just the well-known about the audios; is also imminent on the viewing of Youtube videos.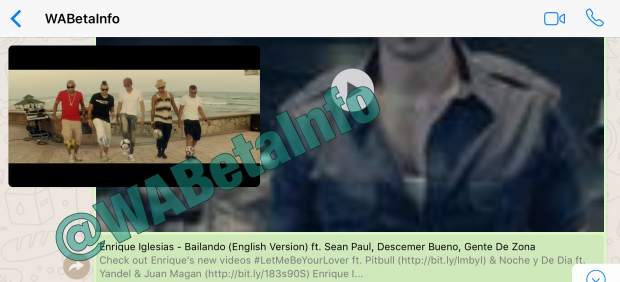 The 2017 is being a year full of updates in Whatsapp, but the thing still has not finished and still have some more for you to discover in these past few weeks, as they move forward from Computer Today.
it Is known that to be the first to test the updates there is to be done with WhatsApp Beta, or have a terminal with operating system iOS (usually tested before on the iPhone than on Android). In any case, these will be the next updates that you will see on your Whatsapp in the coming weeks.
The most high-profile has been the reference to audios. As many already know, we will no longer be required to keep the record button pressed while you speak, something that will make it much more comfortable to send these voice notes to contacts. Just press the recording button to leave it locked and move on, because without the press, talking to and recording the voice note.
Another of the next news refers to the viewing of Youtube videos in Whatsapp. Until now, when you receive a link to a Youtube video it has been necessary to wait for it to open the application (or the web in your default) to view it. Whatsapp will make it possible for the viewing can be done within the chat.
The latest addition will affect less users and it is that Whatsapp will in brief of an application for the Apple tablet, iPad.
These are the improvements that are coming in the straight end of 2017. the Additionally, there are other, yet to date, as the improve video calling on Android devices which we discussed here recently.
The news of Whatsapp that will come on the straight end of 2017