Is still one of the most popular devices so I seemed interesting to make a list of the most appropriate tools. Here I bring you a selection of the Best Apps and Games for Samsung Galaxy S2 .
Last year we had a successor to the Galaxy S3 and now has come the Galaxy S4. However, many users who still hold and love their Samsung Galaxy S2 . I spent many hours with this device and I must admit that even I have great affection.
So, even though this is a smartphone "old" given the speed at which technology runs today, I found it interesting to bring a selection Best Apps and Games for the Samsung Galaxy S2 . I have tried to bring a little bit of everything: apps known and others not so much and tools and apps for all tastes: messaging, music players, photo editing, geolocation, and racing games, puzzle and so on.
Best Apps and Games for Samsung Galaxy S2
Candy Crush
To start with our selection I bring Candy Crush , the game that is being furor on Facebook . This is a super addictive puzzle game full of candy in which we have to overcome the hundreds of nivles working our way exchanging and matching candy. Obviously the levels will become increasingly more complicated to go and go more complex scenarios increasingly limiting the amount of movement we have to overcome.
Candy Crush has excellent graphics, very attractive aesthetics filled color, various objects to unlock, boosters and amulets that will help in the more difficult levels and sync with the Facebook version.
Download Candy Crush Saga
Candy Crush Saga can be downloaded for free from Google Play and below also leave the APK.
WhatsApp
What about WhatsApp that you do not know? While I think there are better options in terms of functionality (LINE or Viber for example), given the large user base you have, WhatsApp is a must in any smartphone.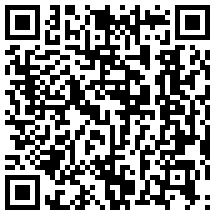 multiplatform message This application has versions for Android, iOS , Windows Phone, BlackBerry and Symbian (just lacks the desktop version) by allowing us to send messages, music, pictures and videos for free to all our friends and family wherever they are (long as we have WiFi or 3G ).
With the latest update, WhatsApp has increased the limit on the number of participants in group chats at 50 and has fixed some minor bugs.
So beyond that is our preferred or not, WhatsApp is one of those applications that can not miss in your Samsung Galaxy S2 .
WhatsApp is a free application that has a trial period of one year. Reply within that period will cost $ 0.99 per year.
Download WhatsApp 2.9.5196 (APK)
The Simpsons Springfield
Simpson: Springfield is the official game of the animated series is famous worldwide. Almost a year after his arrival in iOS, the game landed in Google Simpsons Play bringing a world of fun.
When starting the game the situation is as follows: Homer has caused an explosion by accident and destroyed Springfield. We will have to rebuild the city with trees, buildings, rivers, streets and numerous other objects and help to find Lisa Homer, Bart, Marge, Grandpa and the other inhabitants.
In The Simpsons: Springfield will have to complete different missions to earn money and be unlocked donuts and more objects to rebuild the city.The game features excellent graphics and fantastic scenery HD Series along with the voices of the American version.
The Simpsons: Springfield can be downloaded from Google Play for free. To work requires Android 2.3.3 or higher and Internet connection. Here also leave the APK.
Download The Simpsons: Springfield (APK)
Snapseed
Google came to Play in December last year after taking a big hit on iOS and quickly became a favorite for everyone. Snapseed is one of the best photo apps available on Android so if you tend to take lots of pictures with your Samsung Galaxy S2 This is one of those inevitable.
Snapseed has its well-earned fame. Remember that it was awarded as the Best Mobile Application of Photography 2012 (TIPA) and iPad App of the year for 2011. This app allows you to edit, retouch and enhance your photos with a huge amount of filters and effects to find Drama, Vintage, Grunge, and Tilt-Shift on the entire image or specific areas or objects, to name a few. In addition, offers a choice of self-correction that automatically scans all pictures photos and adjusts color and exposure, a precise area selection, white balance, saturation, contrast, a good variety of edges and much more.
In addition, of course, also gives you the ability to share all your photos through Google+, email and any other services you have installed.
Here is a couple of videos for they see what Snapseed can.
Snapseed can be downloaded for free from Google Play and is compatible with Android 4.0 devices. Here also leave the APK.
Asphalt 7 Heat
Asphalt 7 Heat is one of the best (the best in my opinion) racing games for Android, another infaltaables on your Galaxy S2 especially if you like cars and speed.
In this game you can drive more than 60 of the best cars in the world manufacturers like Ferrari, Lamborghini, Audi, Aston Martin, among others, in more than 15 tracks in real cities around the world like Hawaii, Paris, London, Miami and Rio de Janeiro. In addition, we have six different game modes with 15 leagues and more than 150 runs to enjoy simply stunning scenery and graphics.
As if this were not enough, the latest updates Gameloft has included the new SSC Tuatara, a new lottery to get the Koenigsegg Agera R, two new cups (Lamborghini and SSC Tuatara) and events and limited time glasses further improve the game.
Asphalt 7 Heat can be downloaded from Google Play at a price of $ 0.99.
Google Maps
Google Maps is one of my favorite Android applications and one of the most use, one of those tools that you can not miss in your device, whatever you have.
Google Maps not only DRIA you how to get from place to place by walking, cycling, driving or using public transport, but also provides detailed maps with 3D buildings, GPS navigation voice-directed, traffic information in real time to avoid traffic jams, interior view of some buildings such as airports, hotels, department stores, etc., Street View and to view maps offline, postal codes of cities and other data in each search.
Google Maps not only is great for use in day to day, but it is also very useful when we travel to another place that we know as we will get to all the places you want easier and quicker and we will help locating a good place to eat, drink, etc..
As I said earlier, an application must in your Samsung Galaxy S2 .
Mixbooth
MixBooth is one of the funniest Android applications I know. What it does is combine the faces of two people to form a new one.
Can you imagine such a combination would be yours with your best friend? Or how would your children to blend with him with your girlfriend? What would mix with your grandmother? Now you can find a good time and laugh combining two sides to form a new and share them via email, MMS, Facebook or Twitter.
Mixbooth Running is very simple: just take pictures with the camera on your Galaxy S2 or select photos from your gallery or the gallery app (which are always treated with the face images in the foreground) in the order you want and the app will automatically combine to form a new face. It is clear that the results will change if I combine my face eg with my father and then my father with mine (not the same my face in your face than vice versa).
MixBooth is a very funny application that can be downloaded for free from Google Play and ensure you good hours of laughter.
Swiftkey
After researching and testing various keyboards for Android, finally I am left with Swiftkey . Before trying it had heard and read wonders of it and at first I was afraid to be disappointed by having such great expectations but soon my fears vanished. With its last major update to version No. 4, Swiftkey has taken a big leap in quality that makes it one of the best applications for Android.
The novelty of Swiftkey 4 was the incorporation of Flow, writing sliding the style Swype that makes typing without the need to lift your finger from the screen. Furthermore, improved keyboard corrector is highly accurate with predictions and suggestions which words to write very quickly.
While I have other installed Swiftkey is the keyboard I use on my Galaxy S2 and it's amazing how you learn of our writing and phrases we use greatly facilitating the task by typing. Best of all is that as you learn, keyboard improves with time so it is the more you use, the better.
Also, Swiftkey recognizes email addresses and automatically adds " @ "and provides several customization options with different color themes.
Swiftkey is available in Google Play both smartphones and for tablets and is priced at $ 3.99.
AMP
With over 50 million downloads and 4.6 average rating based on over 250,000 ratings in its free version, PowerAmp is the best music player for Android so you can not miss on your Galaxy S2.
Poweramp is a powerful music player that supports multiple audio formats such as mp3, mp4/m4a (including alac), ogg, wma, flac, wav, ape, wv, tta, mpc and aiff, support 10-band graphic equalizer with optimized all supported formats, presets, custom presets and you record and treble adjustment.
Also, Poweramp features gapless playback between songs, an excellent system EQ, crossfade function, expanding stereo, mono mix, balance, dynamic queue, lyrics display and search lyrics included (with the complement musiXmatch), support for. cue embedded and independent and playlists m3u, m3u8, pls and wpl, animation OpenGL based cover, 4 types of customizable widgets and much more. What more can you ask a player?
PowerAmp is available in two versions: one test you can use it for 15 days for free, and the full version is priced at $ 3.99.
CSR Racing
Racing CSR is another spectacular racing game in which you have to drive the best cars in street races around the world and defeat other other pilots. You can compete with some of the best officers of Audi cars, Bentley, BMW, Chevrolet, Dodge, Ford, GM, Mini, McLaren, Pagani, and Nissan as the Audi R8, Ford GT, Chevrolet Camaro, McLaren MP4-12C, Nissan GT -R, BMW M3M among others.
You will also have the possibility to improve your car with turbos, engines, tires, injection of nitrogen and aerodynamic tweaks and customize it with plates, paintings and custom vinyl.
CSR Racing has amazing quality graphics console, highly finished details and scenarios and art lighting that combine to result in a spectacular racing game.
In addition, CSR Racing is extremely attractive because it offers several game modes. You can compete in Challenge mode on a track in a straight line, in regular races or form your own team and battle with other clans to dominate the city and go expand that domain to other districts.
CSR Racing can be downloaded from Google Play free requires Android 2.3 or Gingerbread or higher.
This has been my selection of Best Apps and Games Samsung Galaxy S2 but have been more out than they might be on the list. What are your favorites? What other game or app should be in this list? Leave me your thoughts in the comments so I can take it into account for future selections!
Entry Best Apps and Games for Samsung Galaxy S2 appears first in AndroidZone .
Best Apps and Games for Samsung Galaxy S2
Source: english
May 13, 2013