20minutes
"I am Salma Hayek, I have 20 years, I am in the first group of the second year of the training center and I have no experience" and she appeared in her first casting. .
the images, issued a few days ago by the 'Despierta America' program, have been around the world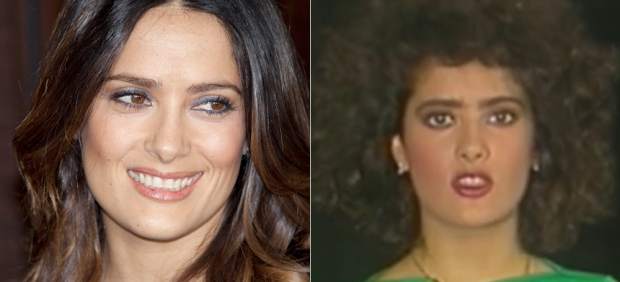 it's been 29 years since a young unknown Salma Hayek realizase his first castings as an actress. href="https://www.youtube.com/watch?v=UFC7T9ryROA" images issued by Univision few days ago, have been around the world.
Up America program showed recording in which Hayek is presented as an inexperienced candidate. "I am Salma Hayek, I have 20 years I'm in the first group of the second year of the training center and I have no experience," he said into the camera, before facing a dramatic scene talking to a phone.
Shortly after, in 1989, Salma Hayek starred highly successful soap opera Teresa to Televisa, one of the companies most important means of communication in the world. His career took off and Hollywood soon came calling. Already in 2002 Oscar nomination with the role in Frida.
Today, at 49 years , Hayek continues to work as an actress, but also a major producer and entrepreneur. He is married to the important French businessman François-Henri Pinault and both have a daughter, Valentina Paloma Pinault.

href="http://da.feedsportal.com/r/247391396613/u/7/f/478285/c/32489/s/4d8ed368/sc/26/a2.htm">

Cine
That was the first casting of Salma Hayek, with just 20 years and no experience
Source: english
February 13, 2016