you can now enjoy the best racing game for Android on your TV! The great Real Racing 3 gives finally jump to Android TV so you can play on the TV and a gamepad like a game console.
Real Racing 3 Android TV increases the fun with friends thanks to the new game party mode up to four players to take split-screen multiplayer , but for now it will take a gamepad for each player. The game will be synchronized with all our devices with the cloud automatically saved in the
There is no doubt that since 1960, a new era...

In recent days, several videos of animals an...

The NASA and SpaceX, the company Elon Musk s...
.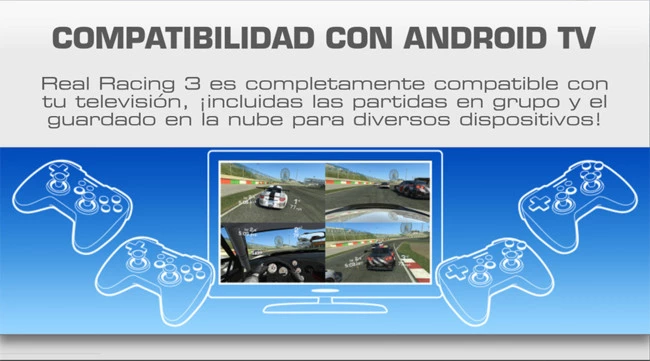 Real Racing 3: Daytona 500
support for Android TV is not the only novelty. Adrenaline Special test Daytona 500 reach Real Racing 3 and we can get four of the NASCAR series cars. Also it returns "The biggest challenge," "with the Ford Fusion in honor of Richard Petty and we can win the Lamborghini Sesto Elemento in the new special test" The sixth element ".
Real Racing 3
version 4.1.5
In Engadget Android | Traffic Rider Android, feel the adrenaline as you sorteas traffic in this game Motorcycle
–
News Real Racing 3 Android TV reaches multiplayer split screen was originally published in Engadget Android by Cosmos .

Engadget Android
Real Racing 3 Android TV reaches multiplayer split screen