After passing through several reboots, the development of Inazuma Eleven: the Great Road of Heroes is currently paralyzed before starting from scratch again. Its launch is delayed until 2021.
The development process Inazuma Eleven: the Great Road of Heroes is not being a bed of roses precisely: began his career under the name of 'Inazuma Eleven Ares' although in September 2019 was announced a name change and a release date marked in the spring of 2020. The past 18 of march Akihiro Hino, CEO of Level 5, declared publicly that they were facing problems in development but that it hoped to be able to give a roadmap to the fans in the next few days.
That update has arrived today and did not bring good news: Inazuma Eleven: the Great Road of Heroes returns delayed until 2021. Apparently, according to a press release on the official website of Level 5, the development will suffer again a reboot and have changed certain things such as that, for example, the plot of this delivery will not be connected with the anime.
Video: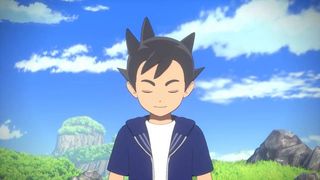 at present, the development of Inazuma Eleven: Great Road of Heroes is paralyzed due to the low morale of the team after announcing the above problems, and the community responded negatively in the network. The situation seems quite delicate and the game is almost canceled, but in the letter to explain that "somehow" they managed to restart the development for all those people who continue to support the project.
The text is thorough with the current situation of Inazuma Eleven: the Great Road of Heroes: it explains the different pathways that are ahead right now in the studio, that pass by to use the engine of the games Yo-Kai Watch, and may "do things that they could not before". In addition, it has been announced that due to the delay of Inazuma Eleven: the Great Road of Heroes this game will no longer have any relationship with the animated series, since one of the main reasons of this connection was out posted at the same time.
From Level 5 apologies to the fans and players, even if they recognize that there are no excuses sufficient to justify so many delays and a development so rugged. Expect to be able to create a game that is at the height of the expectations and finally, that Inazuma Eleven: The Heroes' Great Road like the followers of the franchise.
Inazuma Eleven: the Great Road of Heroes returns to be delayed, and restarted your development
Source: english
April 1, 2020