The password manager are a good way of not losing data access to all the online services that we use. With several million downloads and a score of 4.6 on the Play Store, LastPass is one of the most popular.
The well-known app password management is debuting a new and handy function that improves the system of auto-completion so that we don't have to walk it by copying the passwords when we log in to a new service. The novelty is that we can now use the auto-completion functionality integrated in Android Oreo, we tell you how to test it.
More quick and comfortable
Although this novelty should appear in the stable version of the app in brief, for the moment only the we were able to test in their version of testing, so it is necessary to install the app separately and which you'll find in the Play Store under the name LastPass Password Manager Beta.
When you install the beta installs in a separate application, that is to say, that you will still have the app LastPass with its red icon and another with the same icon in gray color, this is the beta.
To have the new option of autocompleatado Android Oreo just open LastPass Beta and sign in to the service so that it shows us a message asking if you want to enable the autocomplete. Click on Next and automatically leads to the section of the Autofill Service in Settings. Here we have only to turn on the LastPass Beta and click on Ok when you see the warning.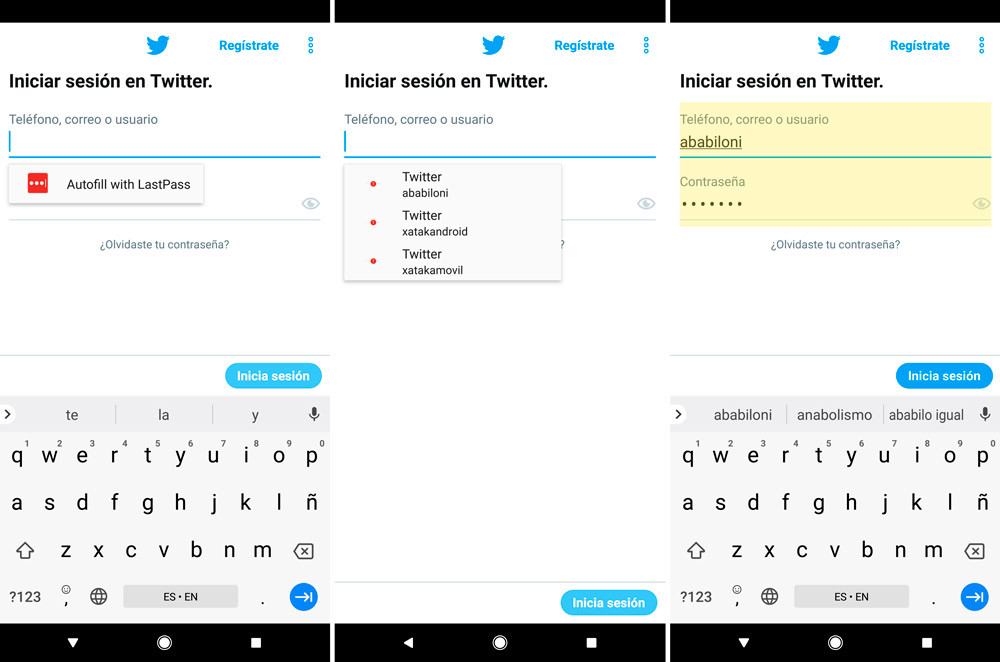 once you have activated the service, when you open an application to sign you will see a small dialog box indicating that we can autocomplete using LastPass. If you have information from multiple accounts as it is my case, the dialog box will be displayed so that we can select the account you want to add.
In essence, enable the service for auto-completion of LastPass on Android Oreo does the same thing that the accessibility option available in other versions, but from what I have been able to prove, operation is much more comfortable and has not given me any error. However, Oreo has come only a few terminals and it seems that it will take quite detached, so that the novelty is only available for the few.
LastPass Password Manager Beta
In Xataka Android | How to use the text selector smart Android Oreo to look up directions, call, send emails, and more
–
The news LastPass adds support for autocomplete passwords in Android Oreo: so you can try it out was originally published in Xataka Android by Amparo Babiloni .

Xataka Android
LastPass adds support for autocomplete passwords in Android Oreo: so you can try it out
Source: english
February 19, 2018